Our practice places a premium on excellent service, quality care and patient convenience. Based in Schaumburg, IL, and serving the community for over 50 years, your Schaumburg Dentist at The Dental Store is a family owned and operated dental practice specializing in preventative, restorative and cosmetic dental care for the entire family.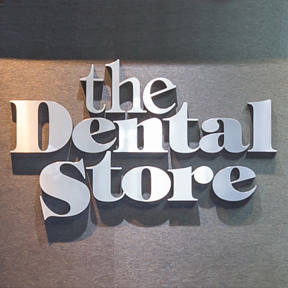 Some of Our Services:
Our Atmosphere
The Dental Store's office was developed with our patients in mind. By combining a calm atmosphere with modern technology, we have created a place where our patients receive the quality dental care that they need and deserve. The moment you walk in our front door, our team will make you feel comfortable, secure and cared for. Additionally, our state-of-the art facility has the latest equipment. We can offer you the most advanced treatment options.
Our Team
Our team of dental professionals undergo continuing education courses to keep us up-to-date on the latest dental techniques and industry standards. At The Dental Store, we give each patient personal, one-on-one attention to explain procedures and create a treatment plan designed especially for you. And listen to concerns and answer questions.
Our Philosophy
The Dental Store strives to provide the level of care to our patients they deserve. Our General Dentists work alongside in-house specialists to offer our patients a team of doctors committed to providing patients with the highest quality of care. The Dental Store is committed to insuring a healthy and beautiful smile to all our patients that lasts a lifetime.
If you are looking for a highly trained and experienced dentist in Schaumburg, you have come to the right place. At our practice, you will receive the highest quality dental care. Our dental office uses the latest state-of-the-art equipment and cutting edge technology and we uphold the strictest sterilization techniques. Finally, many people are anxious about coming to the dentist. It is our goal to make your visit with us as pain and anxiety free as possible. Furthermore, it is our mission to educate our patients about all of their oral health care options. In addition, we guide them to choose a treatment plan that is most suitable and appropriate for their needs.