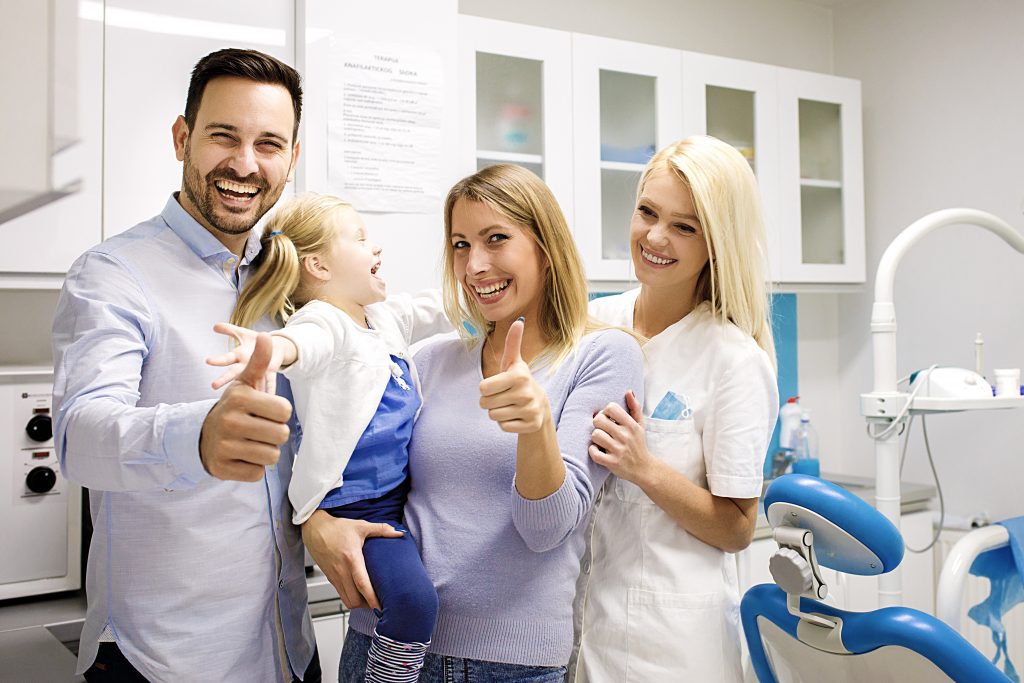 People are all unique. We all have different needs, wants and values. When it comes to the dentist, you should be selective and confident in who you choose to care for your smile and your family's smile. At the Dental Store we want to make sure we fulfill your requirements for your dental home. For some patients location is most important to them, for others technology is their highest value. Whatever your need we are determined to exceed your expectations.
Reputation
With so many reviews accessible through the internet and social media, reputation should be high on the list when weighing which dental office to seek care from. Search for yourself and do a little research. Then ask around, word of mouth can be one of the best ways to discover top notch providers.
Ask your friends, family and co-workers who they trust to care for their smiles. Ask other medical providers like your medical doctor or pharmacist. Another way to research is to use the American Dental Association website or your state board of dentistry. You can quickly search for providers in your area and any violations or actions against the dentist will be public knowledge.
Interview The Office
After you've determined the dentist or office you think may be a good fit, pick up the phone and interview them. Ask questions that are most important to you.
If insurance is vital, ask which insurances are taken and if the office participates with yours. If education is important, ask where the dentist was trained and if they have any additional certifications or degrees in the dental field. Do they specialize in one thing or another?
If you're a time person, ask what are the office hours? Are they open early so you can go before work, are they open late to come after work, does the office offer weekend hours? Other questions may center around technology: Does the office offer digital impressions, digital x-rays or one day crowns?
First Visit
First impressions are everything. At your initial visit keep a few things in mind:
Parking: Is it convenient? Close to the office? Do you have to pay for parking?
Friendly: Did the receptionist greet you with a smile and helpful attitude? Is the staff positive and upbeat?
Neat and Clean: Is the office tidy, clean, free of clutter and organized?
Courteous: Did the dentist take the time to listen to your needs with a caring attitude? Do you feel confident in the care they will provide?
Choosing a dental home is personal. We want to provide the best care possible and meet all your needs. Feel free to call us with any questions or concerns even before you are a patient. Our goal is to build a lasting relationship and to provide the best care possible to you and your family.