It's not difficult to get the more appealing smile that you desire. At The Dental Store, it brings us great satisfaction to provide smile makeovers, a comprehensive and individualized approach to improving the overall look of your teeth.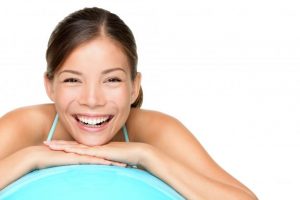 It's just one of the many valuable services offered by our cosmetic dentistry in Schaumburg IL.
The process starts with taking digital photos of your mouth and an assessment of your gums to ensure that they are sufficiently healthy to proceed. The photos evaluate your current smile. It takes notes of the target areas, which consist of those teeth that show when you smile. The next step for our cosmetic dentistry in Schaumburg IL is to make a diagnostic wax-up. This is a set of impressions that become the roadmap for the required changes. You'll even be able to see what the outcome is likely to look like. A reshaped version of your teeth is then made a temporary smile bonded with the diagnostic wax-up. The dental lab will use that to create your brand new smile makeover. You will be fitted with it. When you are sure that the results are as you expected them to be, our cosmetic dentist will bond it permanently.
You can have a smile that you can be proud of showing off. If you've been feeling awkward and lacking in self-esteem when you reveal your teeth, well our cosmetic dentistry in Schaumburg IL has the solution.
If you're thinking that this sounds complicated, let us assure you that it really isn't. It all begins, however, with that vital first step. So why don't you call us right now, while it's fresh on your mind? Arrange a consultation during which you can have your questions answered and decide on moving forward with your smile makeover.