Are you looking for a Schaumburg orthodontist? Look no further than The Dental Store, where we offer all of the orthodontic services you could possibly need, and much more! We pride ourselves in providing Schaumburg and the surrounding areas with unforgettable smiles.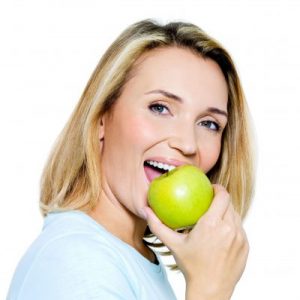 For over 50 years, our family owned and operated dental practice has provided top quality preventative, restorative and cosmetic dental care for families from all around the area. Our philosophy is simple; we strive to provide you and your loved ones with the level of oral health care that you deserve.
Orthodontic Services in Schaumburg
By combining state of the art technology and an experienced, friendly team of staff members, The Dental Store has created a winning combination that will keep you and your family coming back for all of your orthodontic service needs. We will work to not only become your favorite Schaumburg orthodontist, but your favorite dentists in general. Our office can also provide you with exceptional care in the areas of tooth whitening, veneers, fillings, bonding, periodontal therapy, crowns, dentures, implants, tooth extraction, gum therapy, and much more. Suffice it to say that you do not need to look any further for your permanent family dental care experts!
We have worked hard for over 50 years to ensure that anyone who comes to us for services will leave knowing that they just visited the very best Schaumburg orthodontist available. If our history and reputation as a well-established family practice interests you, then we encourage you to stop by our office and experience the calm atmosphere that will keep you coming back for all of your oral health needs. We here at The Dental Store will do whatever it takes to continue providing the best in dental care to our community, and we know that begins with putting a smile on your face from the very beginning, and making sure it stays there!