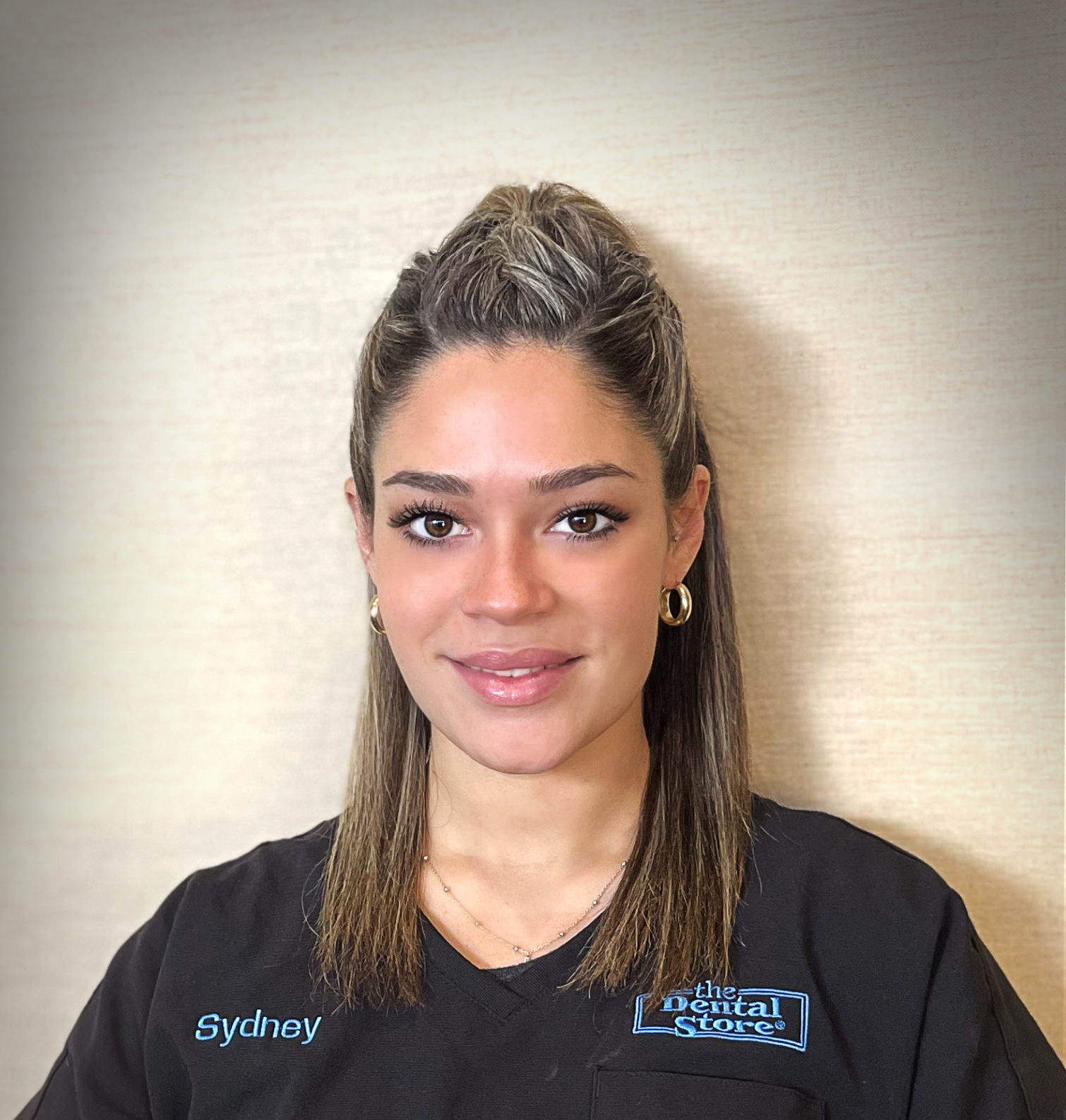 Sydney
Dental Hygiene Assistant
Sydney joined The Dental Store in 2020. She is a hardworking and self-driven individual, who is attending the College of DuPage to obtain her Dental Hygienist degree. She is passionate about the dental field and her ambitious nature makes her want to learn and perfect techniques so that she can provide the best service to patients. She treats patients with the utmost care and compassion, and it's exciting to watch her propel her career to a whole new level!
She is very close to her family – they are proud of her accomplishments at such a young age. She loves walking her dogs and spending time outdoors.
"I went to the Schaumburg Dental Store office with my wife and granddaughters. We had various treatments done, from cleaning to brace fittings, and we all left with smiles on our faces from the wonderful experience. The staff is friendly and dentists are very caring."
"HOLY MOLAR! Dr. Gelman ROCKS!!! He handles all of our dental needs. He handled my daughter's Invisalign. Brace yourself… her teeth are PERFECT! If you're looking for a great tooth guy, Doc Gelman is your man! Go see him at the Dental Store in Schaumburg!"
"Dr. Scott explained what he was going to do and provided me with a pain-free, pleasant, professional experience."
"In all my years, this is the best dental office I have ever visited. They are organized, friendly, helpful with insurance issues, and the dentists and technicians do great work."
"Dr Glen, is awesome. I am the biggest chicken when it comes to dentists and he manages to make me feel at ease. He is also a perfectionist and ensures that everything is done just right."
"Root canals are never fun, but Dr. Kakokhe explains what to expect at each step. She is kind and considerate and made the procedure easy to endure."