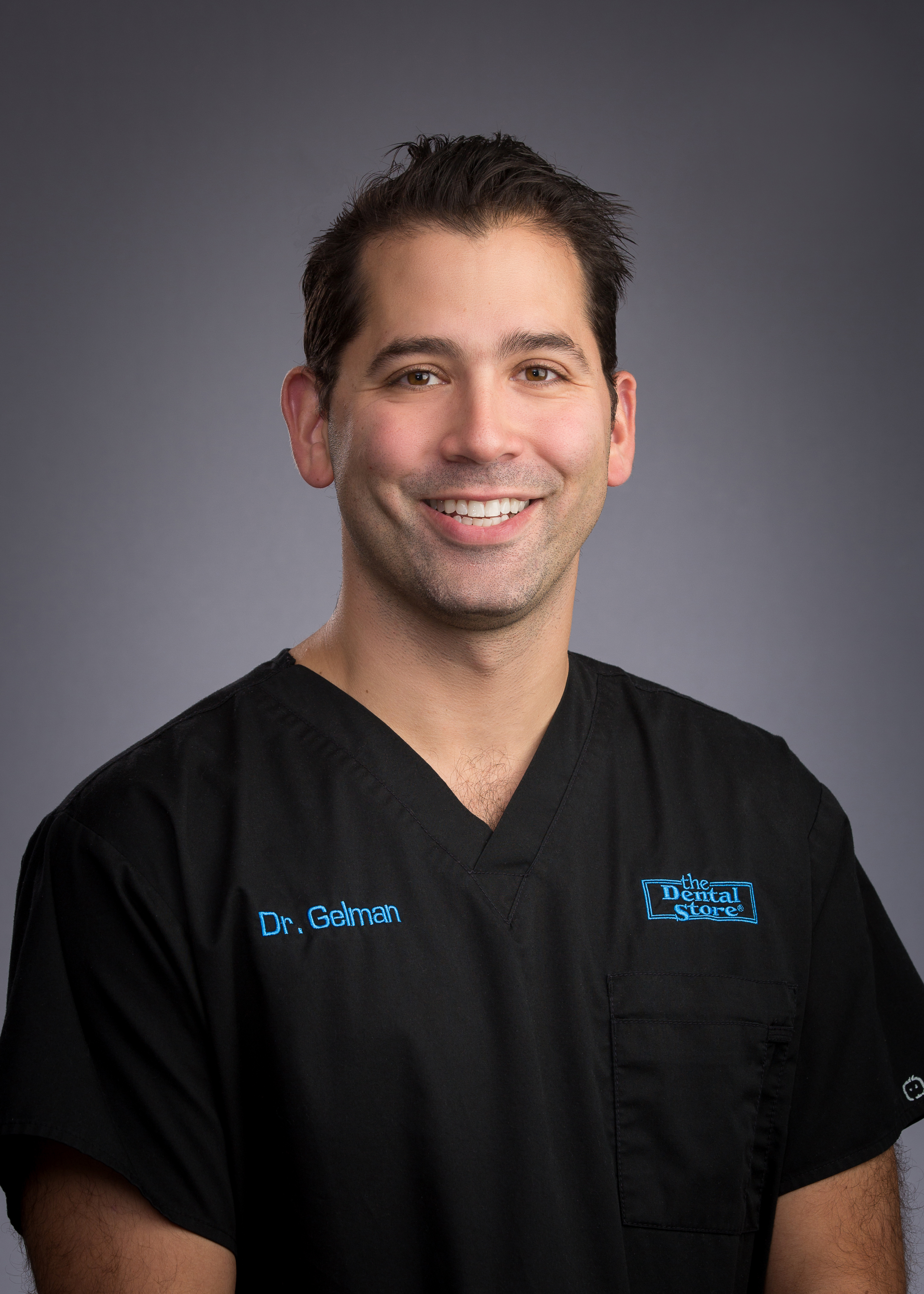 Dr. Gelman earned his doctorate from the University of Pennsylvania School of Dental Medicine where he was awarded the Academy of Dental Materials Award for Excellence in Scholarship in Dental Materials and the Alpha Omega International Dental Fraternity Award for Undergraduate Scholarship. He continued his post-doctorate training in a General Practice Residency at the James J. Peters VA Medical Center, an affiliate hospital of The Mount Sinai Medical Center in New York City, where he gained extensive experience in dental implantology and prosthodontics. Prior to attending dental school, Dr. Gelman graduated summa cum laude from Yeshiva University with a B.A. in Biology.
Dr. Gelman has conducted research in modern aesthetic dental ceramics and presented that research before the International Association of Dental Research. His techniques have been published in the peer reviewed Journal of Prosthetic Dentistry. Drawn to dentistry both for its creative and technical aspects, Dr. Gelman has a passion for cosmetic and implant dentistry. He is a member of the American Dental Association, the Illinois Dental Association, and the Chicago Dental Society, and is committed to lifelong learning through continuing education.
Originally from New York, Dr. Gelman now lives with his family on the North Shore. In his free time he enjoys playing guitar, brewing beer, discussing super heroes with his 8 year old son, chasing after his 5 year old daughter, or playing with his 2 year old daughter.

University of Pennsylvania School of Dental Medicine
Publications
The Journal of Implant and Advanced Clinical Dentistry May/June 2011

The Journal of Prosthetic Dentistry

Presented at 2009 International Association of Dental Research Conference
"Great dental office. Dr. Brenner is amazing!! He is gentle and always makes sure I am doing okay. The rest of the staff is very friendly and professional."
"Another great day at the Dentist! Yea, it's a weird statement but it's true😂Tanya makes sure my teeth 🦷 remain squeaky clean 😬 I definitely recommend the Dental Store 🙌"
"A very professional environment. Doctors are friendly and thorough. Every dental need in one office.
Jacqueline has been my hygienist for years along with Dr. Shulkin and Dr. Gelman . Best team for your dental care."
"The staff at the Dental Store are so professional and polite. I felt very comfortable. The explained and answered all my questions I am SO glad I found them I would highly recommend them for all of your dental care!"
"Dr. Brenner—One of the most proficient and professional dentists of my lifetime in the dental industry."
"Pediatric Dentist is just the best! He is so patient with the kids and works fast."